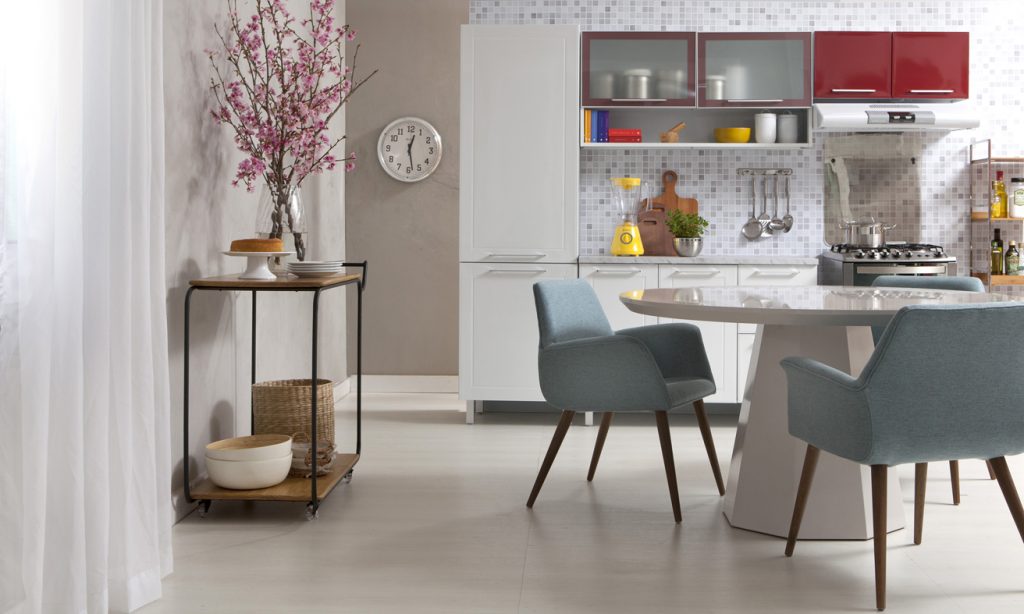 When we think about decorating our home, we also need to think about making it more functional, practical and also optimizing our time, making our tasks much faster and easier to perform. Nowadays, with increasingly complex and troubled routines, nobody has time to waste with very confusing and difficult to deal with environments, right?
The kitchen must not deviate from this rule. Cabinets must be powerful allies capable of helping with organization and also making the space inviting and attractive. The rest of the furniture can determine the style of the decor. If they are darker they can create an industrial environment, if they abuse light tones and are combined with pastel tones they can create a skandi space. We separated some kitchens to get inspired and help to leave your home with your face. Look that:
American kitchen
Perhaps one of the most vivid types of spaces in our imagination. American kitchens are known for having a large counter in the middle and for generally being integrated into another room in the house.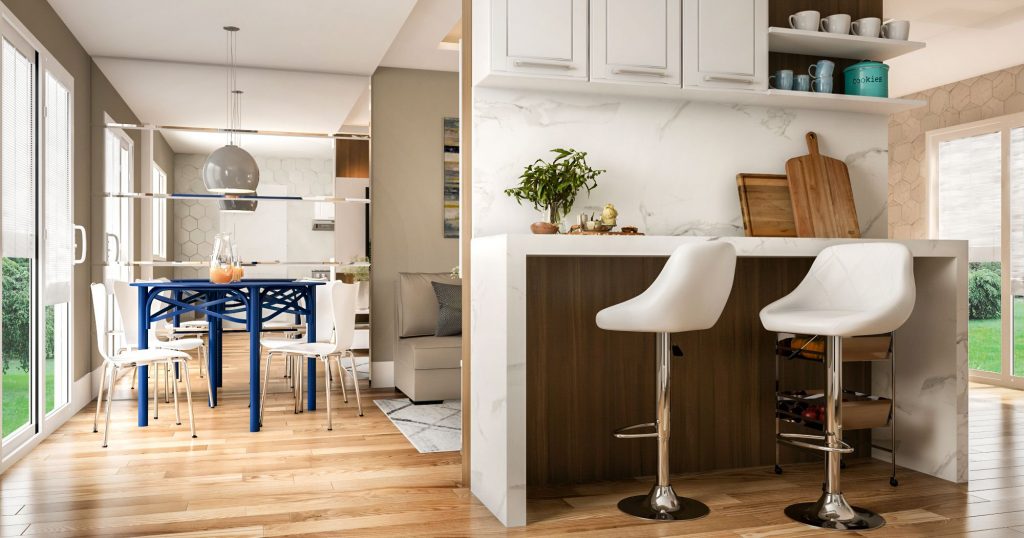 1. Compact spaces are perfect for American kitchens. A bench combined with tall stools gives more dynamism to space. And what about the mirror that gives the illusion that the environment is bigger? Isn't it a charm to use intelligence to decorate?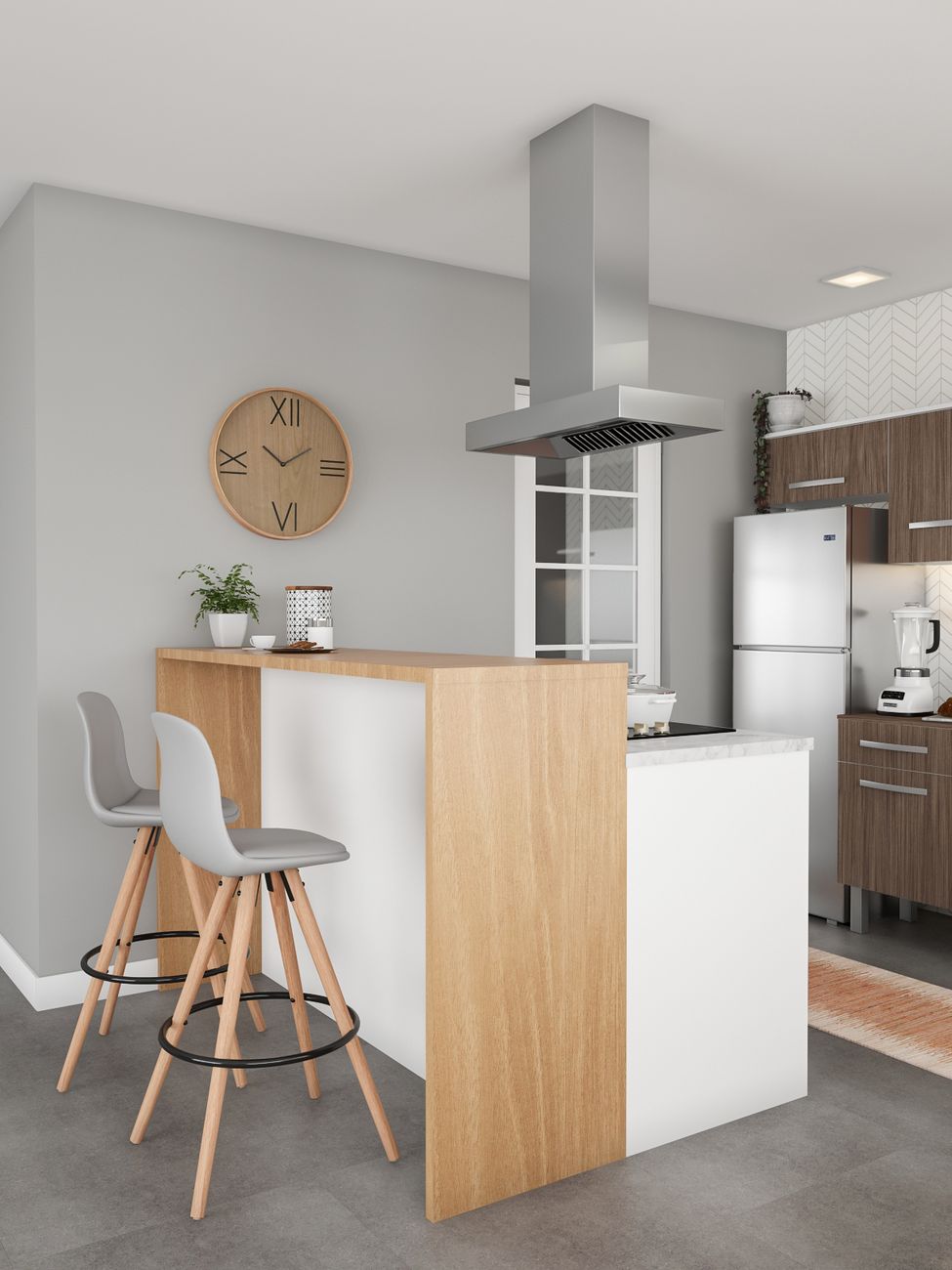 2. Have you considered using two benches instead of one? Here you can use one for the cooktop and another for quick meals.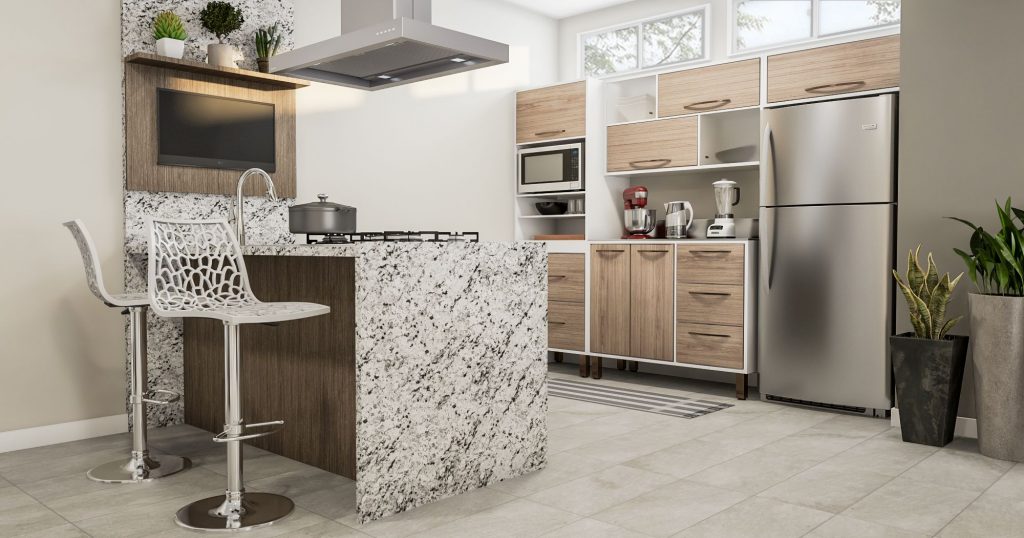 3. In fact, cooktops are smart options and increasingly present in kitchenettes, since they take up less space than conventional stoves.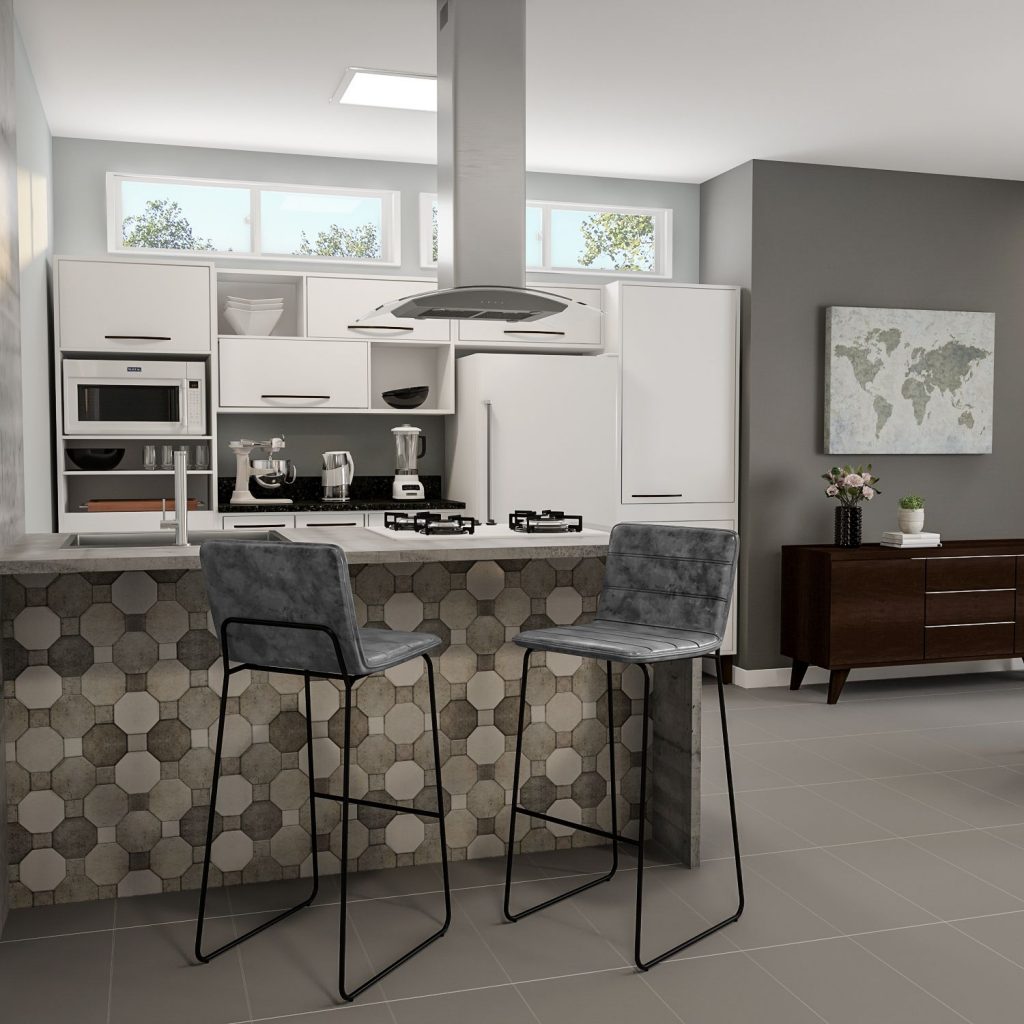 4. The combination of gray and white tends to work well in American kitchens.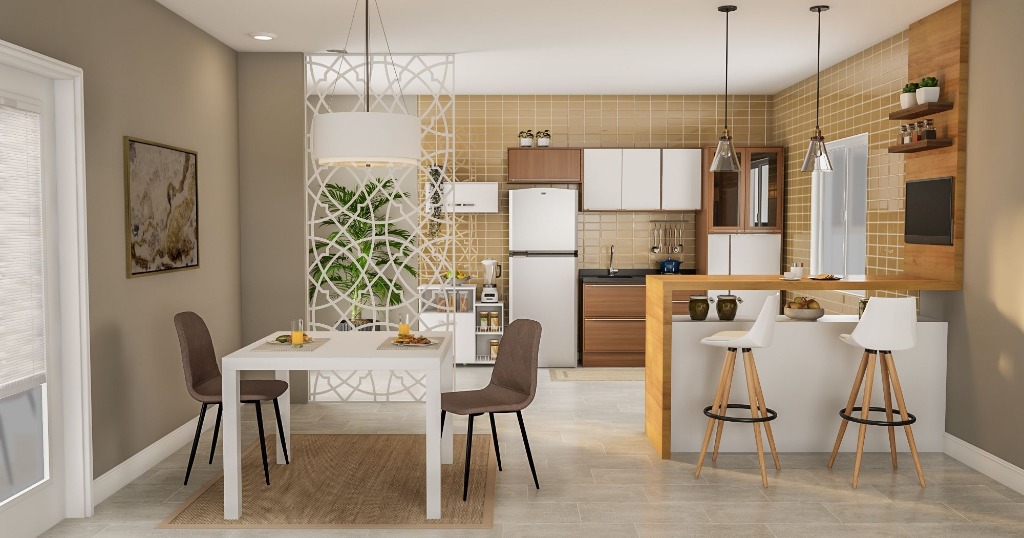 5. It is easier to integrate spaces with the American kitchen. The bench is functional and serves as a half wall to divide and delimit environments.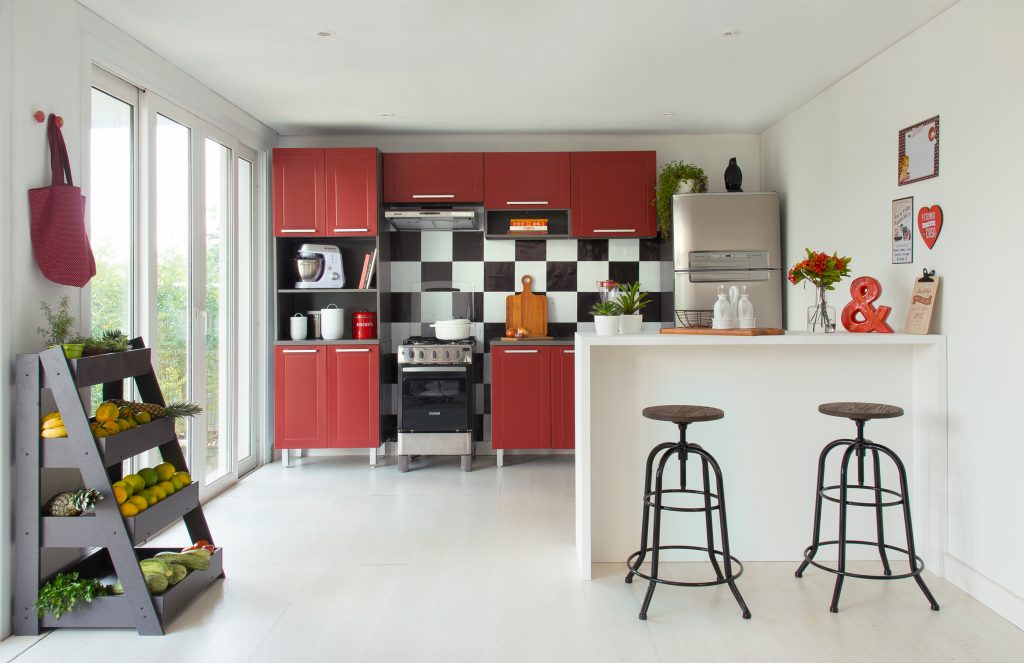 6. The American kitchen can have any decor. Here we have strong retro style features, but you can choose one that matches your personality and the rest of the house.
Industrial kitchen
The industrial style is increasingly strong in decoration trends. Facing bricks, dark wood and iron structures gain more and more space in homes, including kitchens.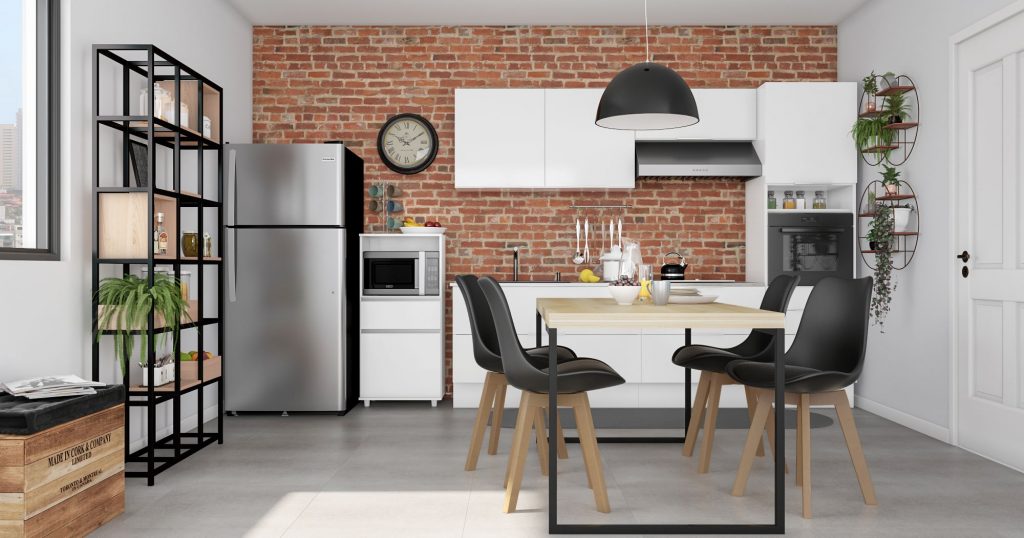 7. Combining furniture in which black and natural wood predominate with brick walls guarantees an attractive industrial environment.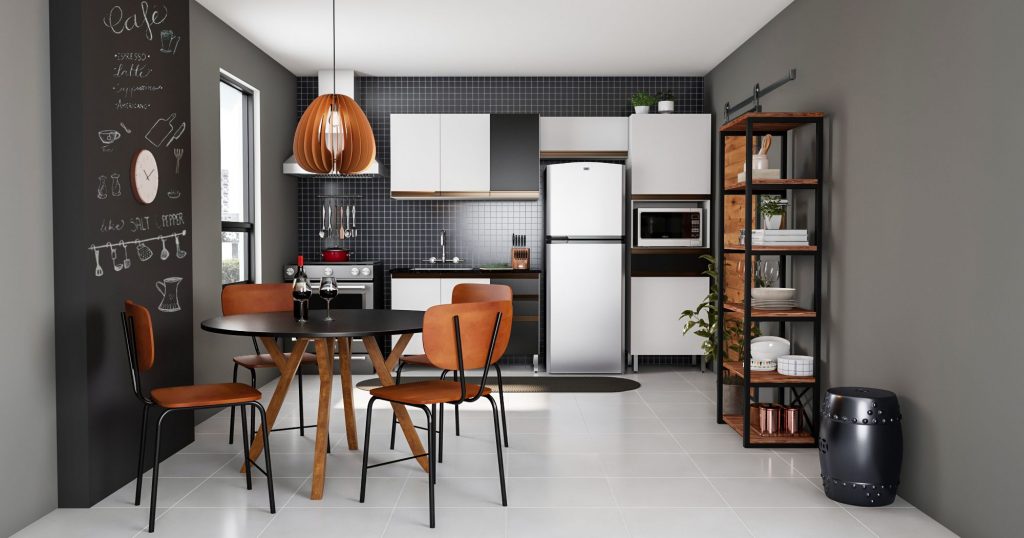 8. Burnt cement and a slate wall can also work well in this style.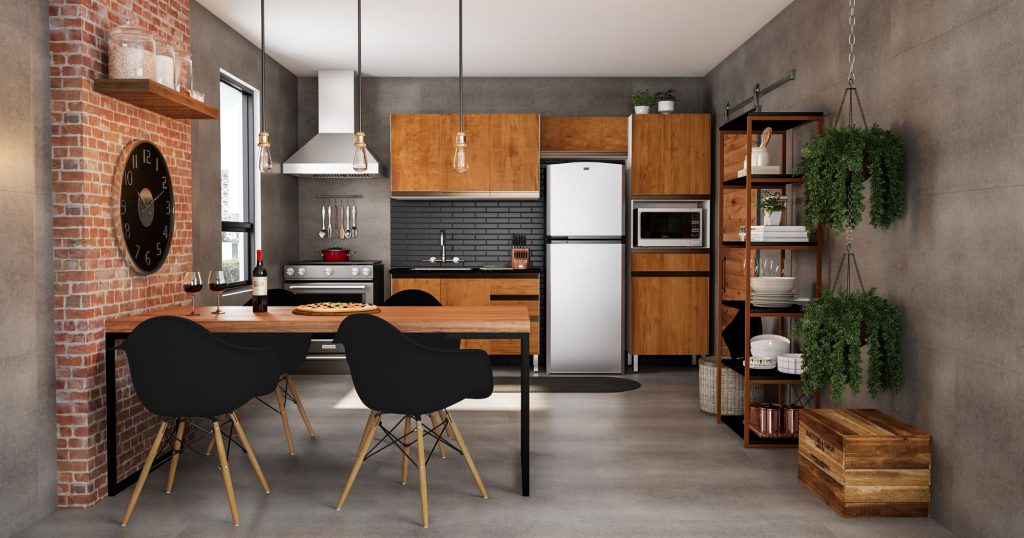 9. Betting on the ceiling in a lighter color like white and distributing more lamps in the environment is a solution so that space is not so dark.
Retro kitchen
For those who find the industrial style heavy and very dark, the solution may be to venture into kitchens with retro features. Light colors are attractive and warm.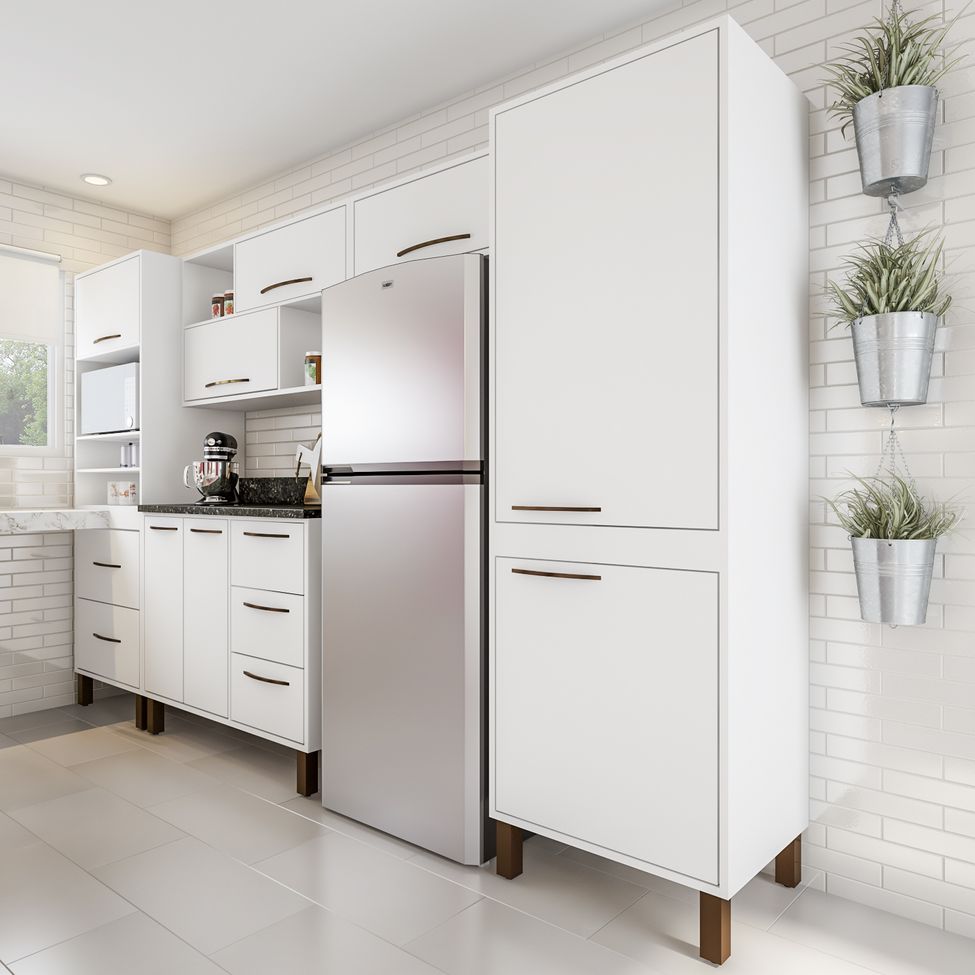 10. White is perhaps the most classic color in kitchens. When combined with traces of wood, it gains a super-cute retro look. Contrary to what many think, it is not just the toothpicks that determine the retro style.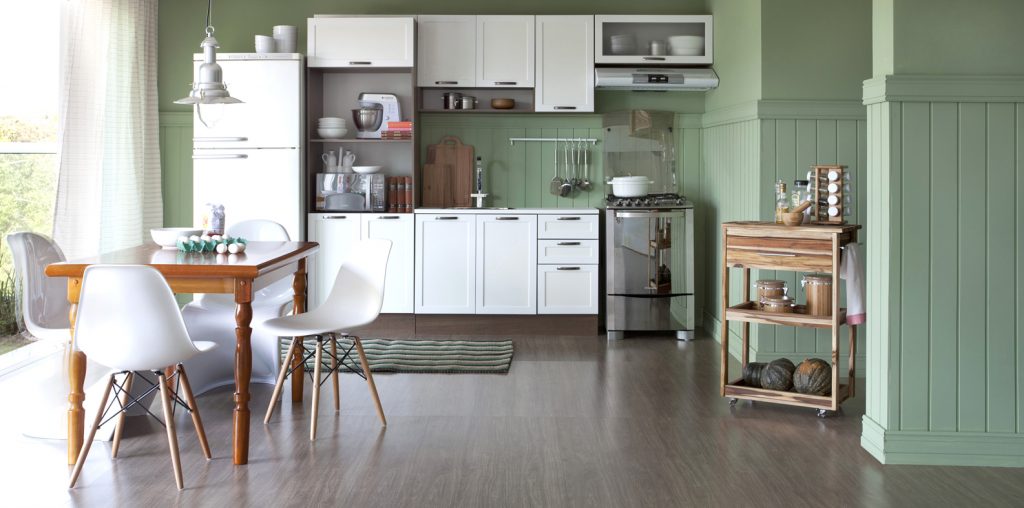 11. The toothpick feet, however, are a charm apart and consecrated the retro style. You can abuse it.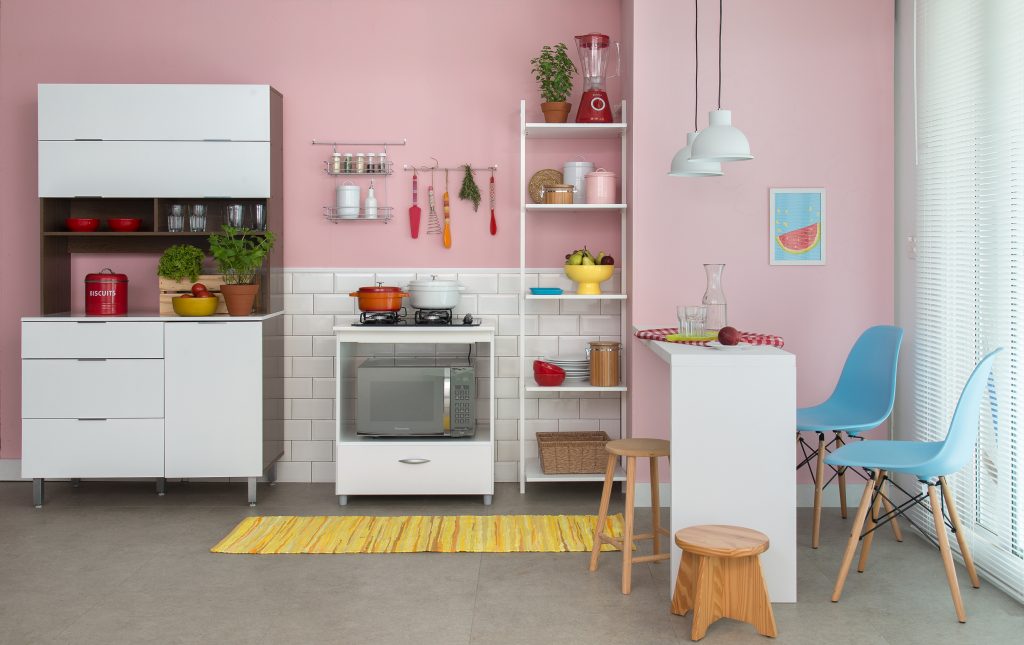 12. White, by the way, is also a good ally in pastel colors. How about this kitchen with pink wall and a half tiled wall?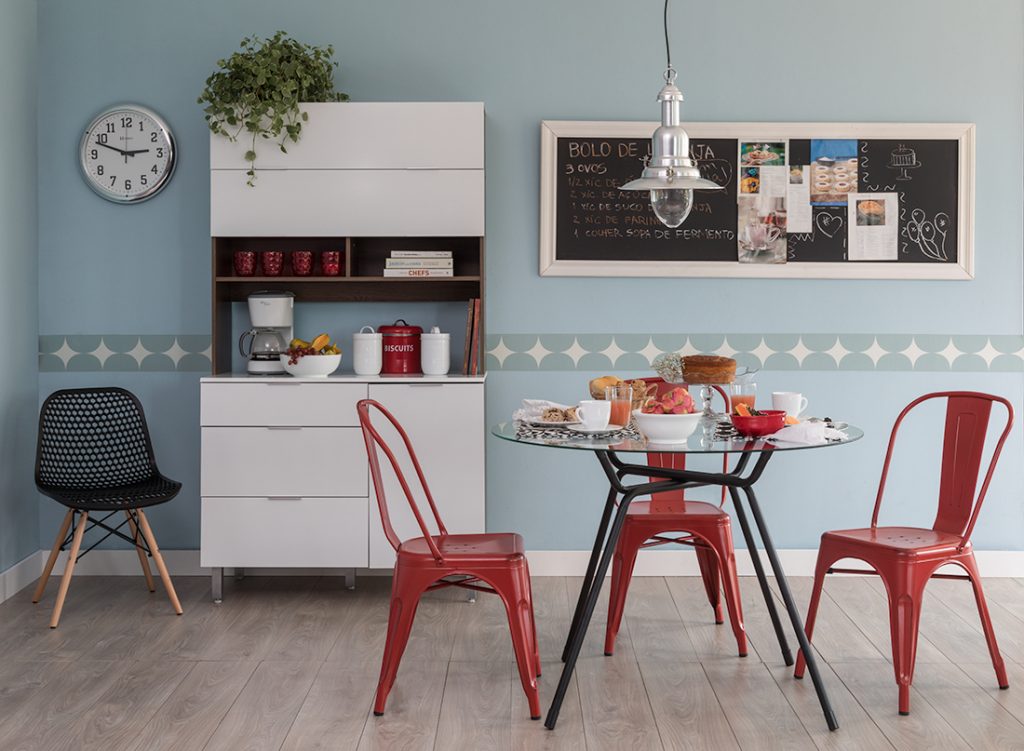 13. In addition to pastel tones, you can complement your kitchen with points of color. In this environment we bet on the red chairs. Liked?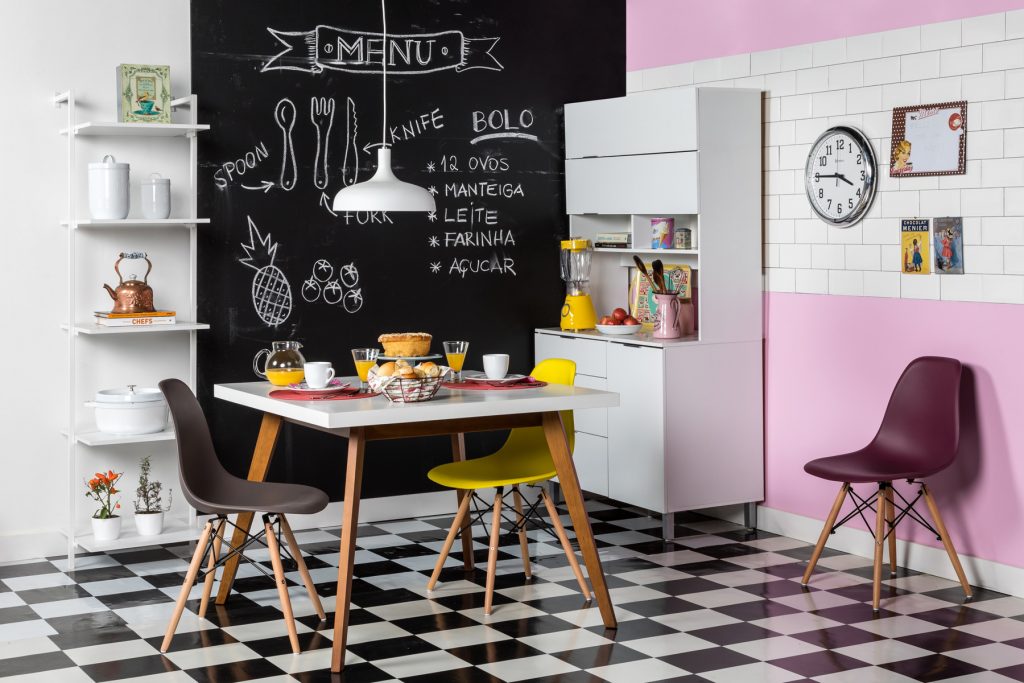 14. The retro style can also be evidenced by the choice of black and white flooring, in addition to the way the tiles are placed on the wall.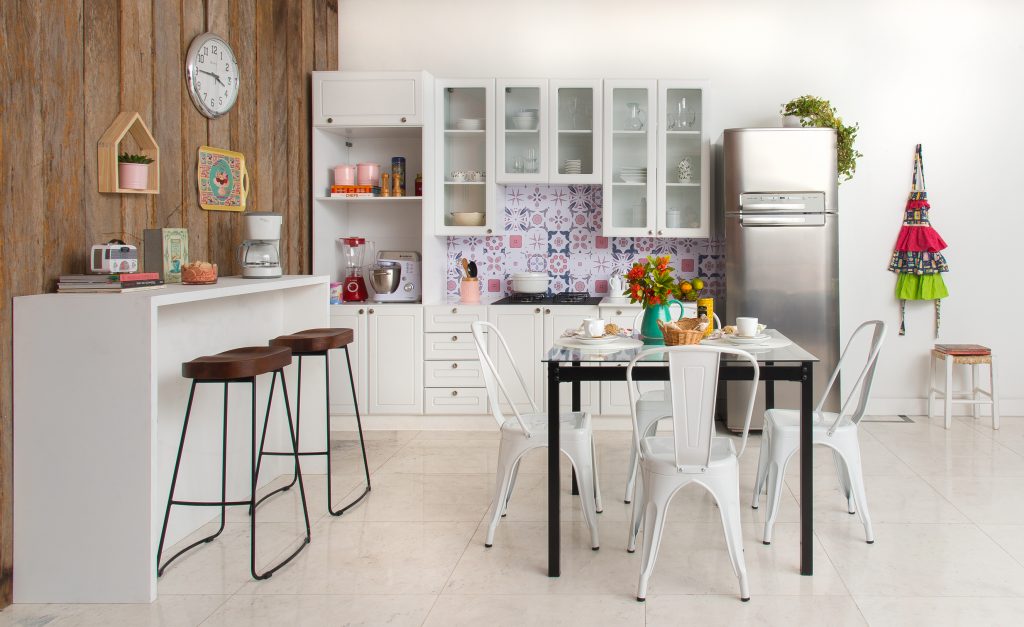 15. Wood and furniture with the exposed structures are very striking features of the industrial style, but they are not exclusive. It looks just like the white color and shapes left this kitchen all retro and with a grandmother's house.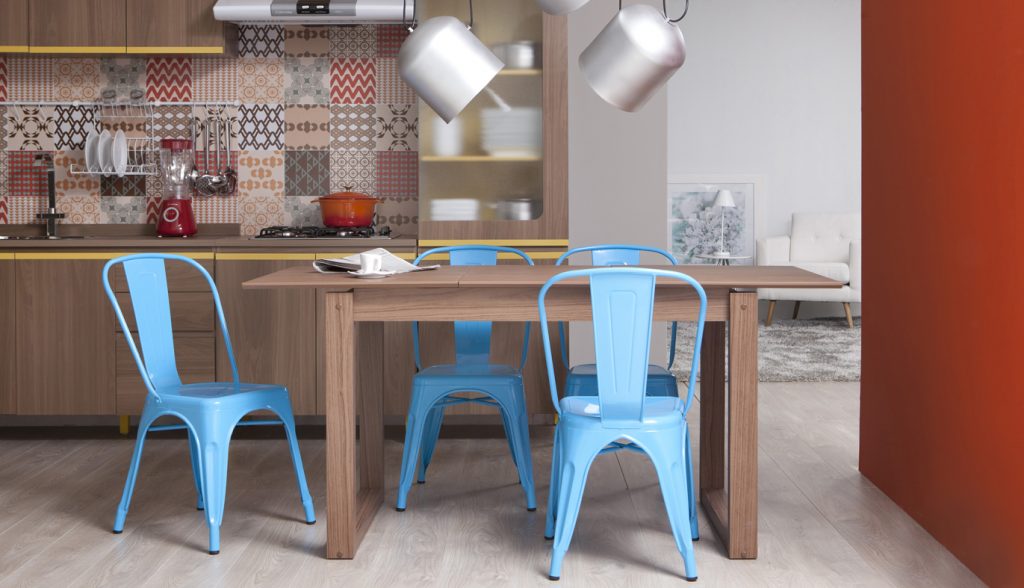 16. The walls are also important when defining a style of decoration. Wallpapers that imitate old tiles are a full plate for lovers of retro style.
Cabinets full of personality
Much of a kitchen's charm is determined by the way it is organized, right? The most powerful ally when leaving everything in the right place is the closet. This is where you will put utensils, cookware and everything else you need to create incredible recipes and serve your family and guests at mealtimes.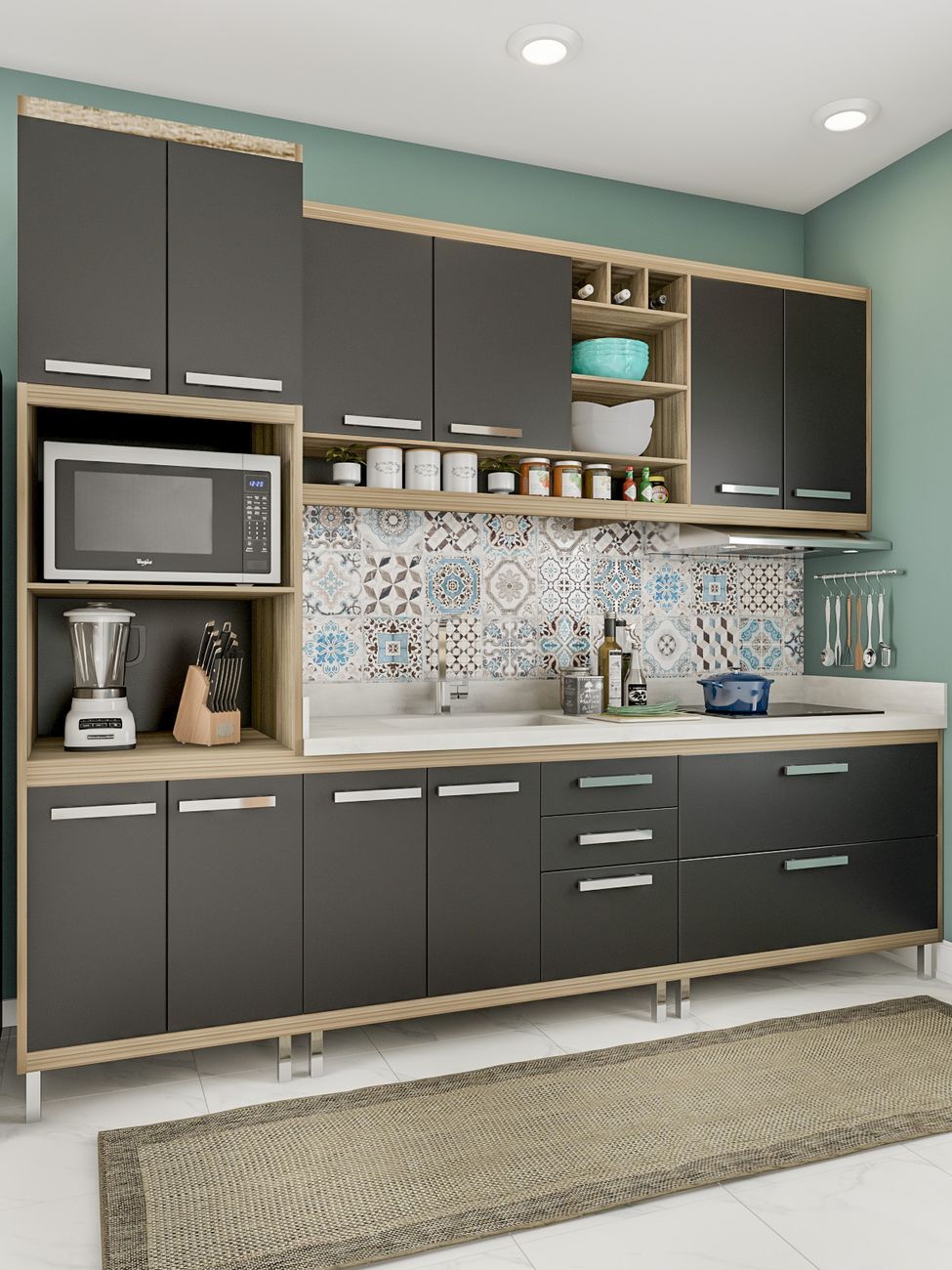 17. Personality! That which you transmit to your kitchen will have with a black cabinet! You can break the fold and combine it with walls of a color other than white.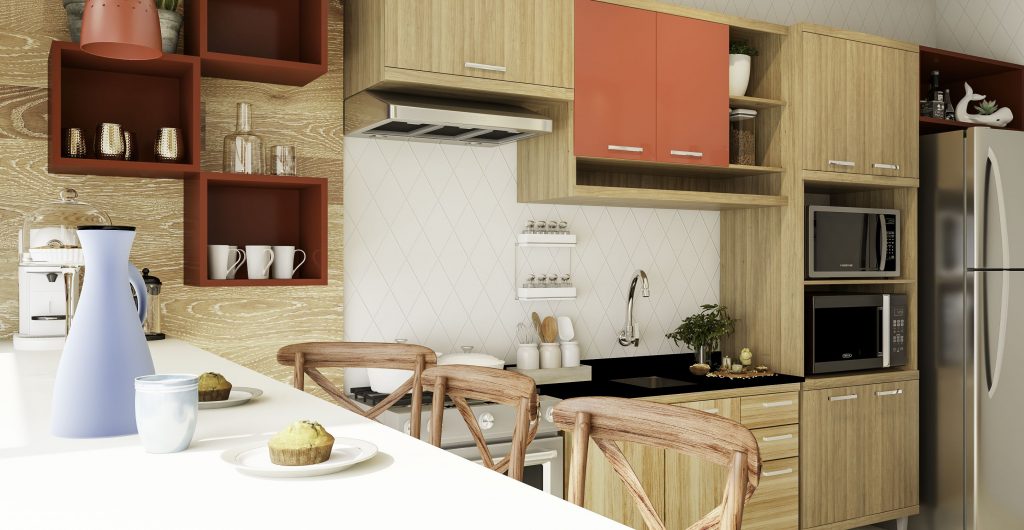 18. You would be surprised to find how lighter wood matches different colors. Bet and make combinations that have your face.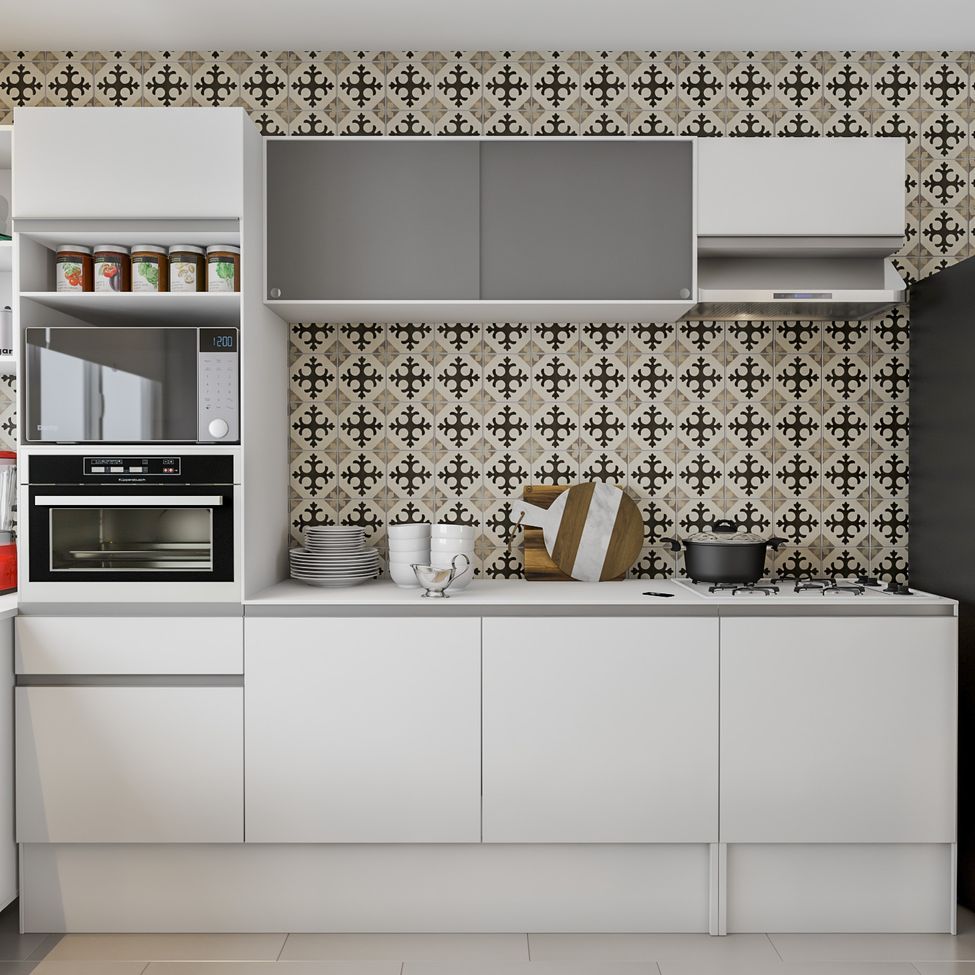 19. If you choose a white cupboard, you can dare the walls with tiles and wallpaper of your choice. The important thing is to make the environment more alive and fun.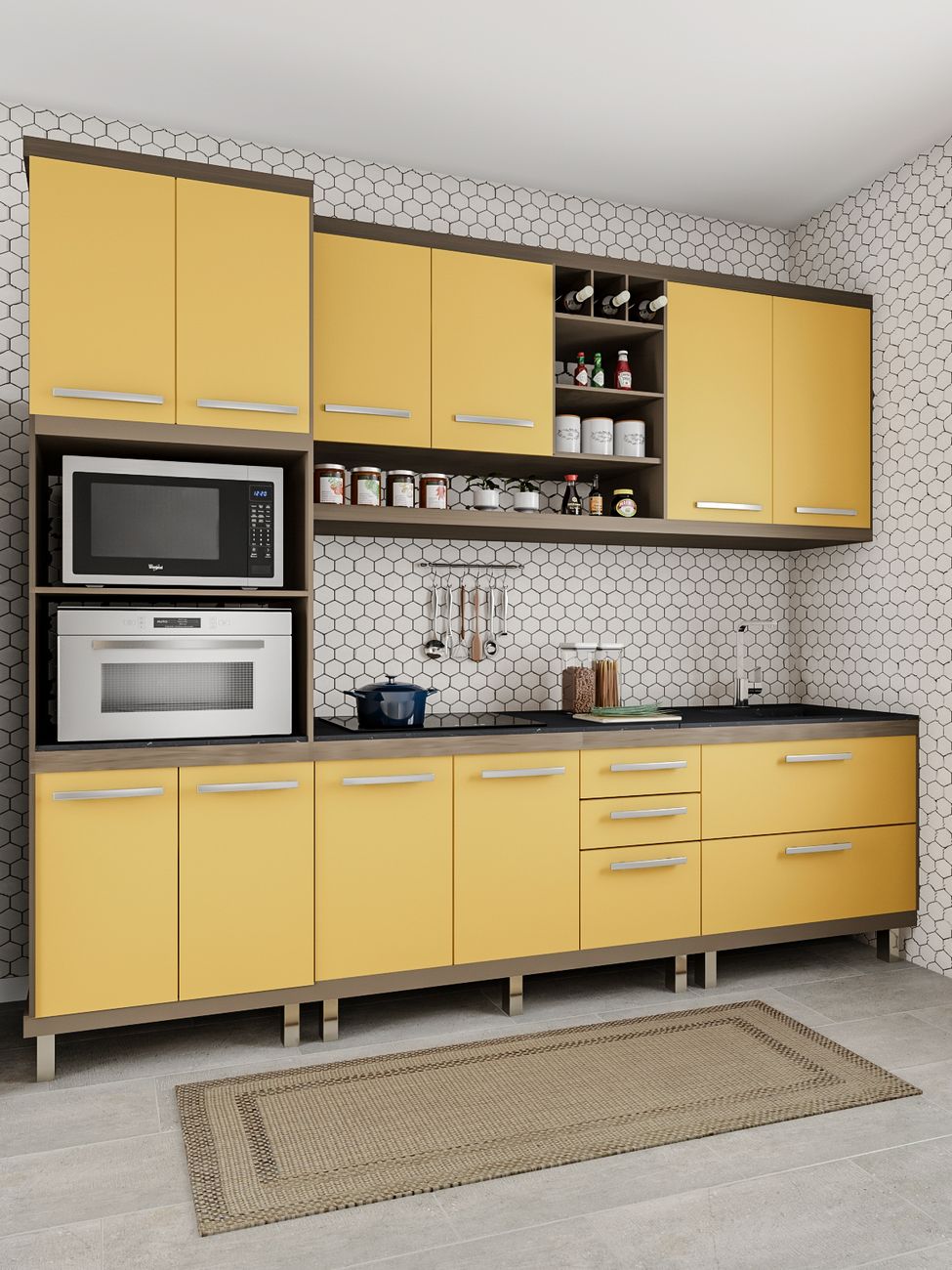 20. Yellow is bright and flirts with the pop style. A charm!
Kitchen with table
More compact environments, as well as larger ones, need to be optimized. So it is not uncommon to think of tables in kitchens as well. Look at these inspirations: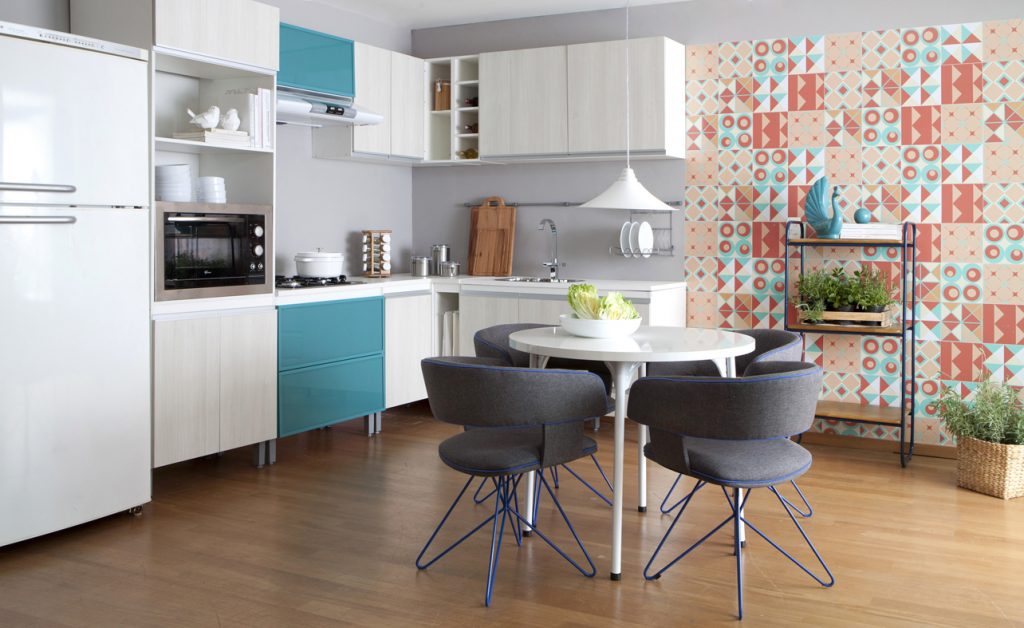 22. If space is less, the ideal is to bet on round tables in the middle of the environment. Thus, space is filled, but not completely crowded.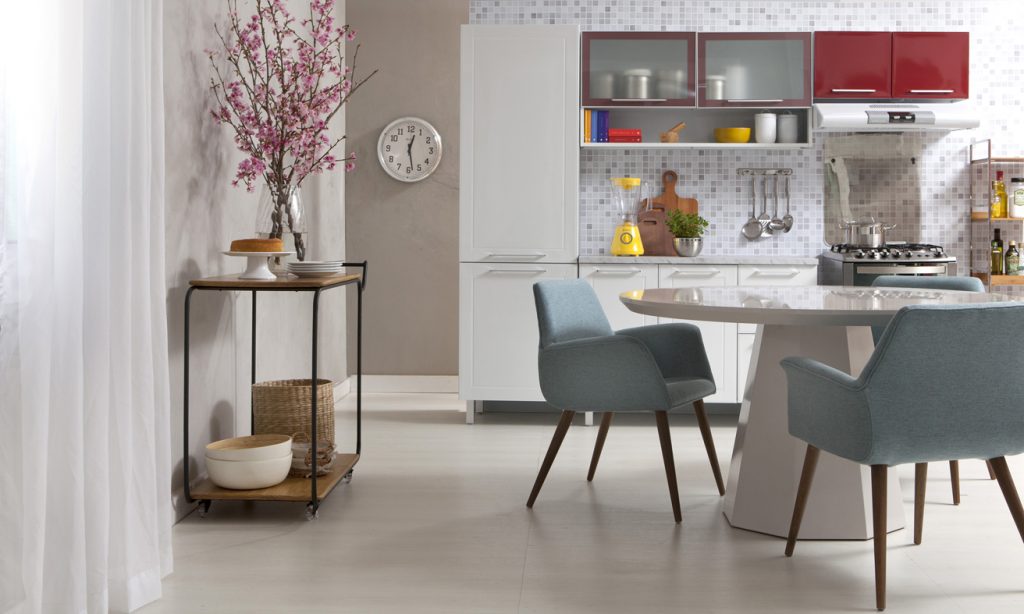 23. Larger spaces allow the use of more robust chairs, which even look like armchairs. The table can also gain volume to accommodate everyone at mealtime.
Modern Kitchen: mix trends and innovate!
In this kitchen the inspirations were different trends: pop, classic and modern. Everything for you to realize that when it comes to decoration, just bet on your creativity to compose incredible environments.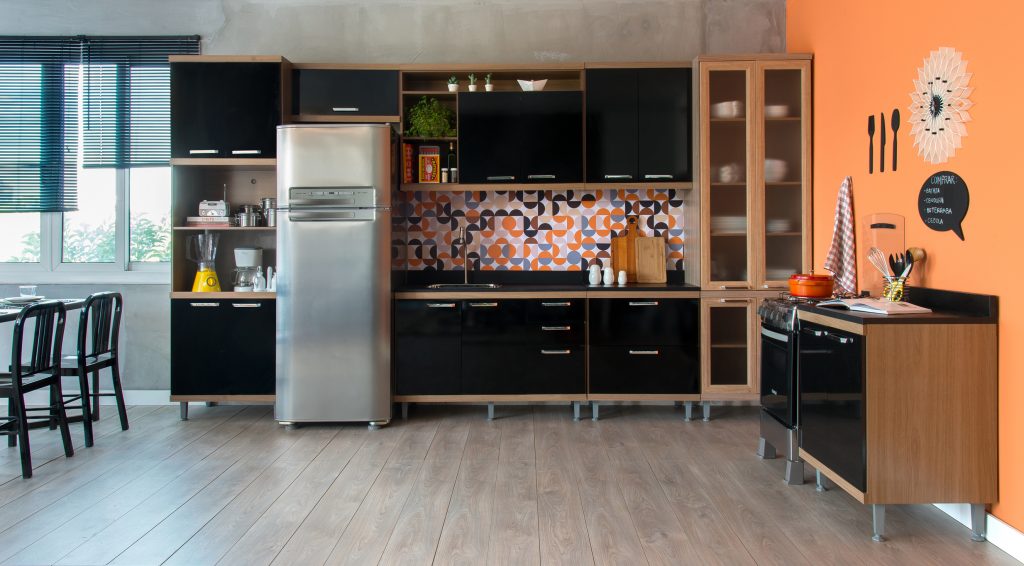 The dark tones transmit characteristics of contemporary style to the space, making it more cozy and bringing an air of sophistication.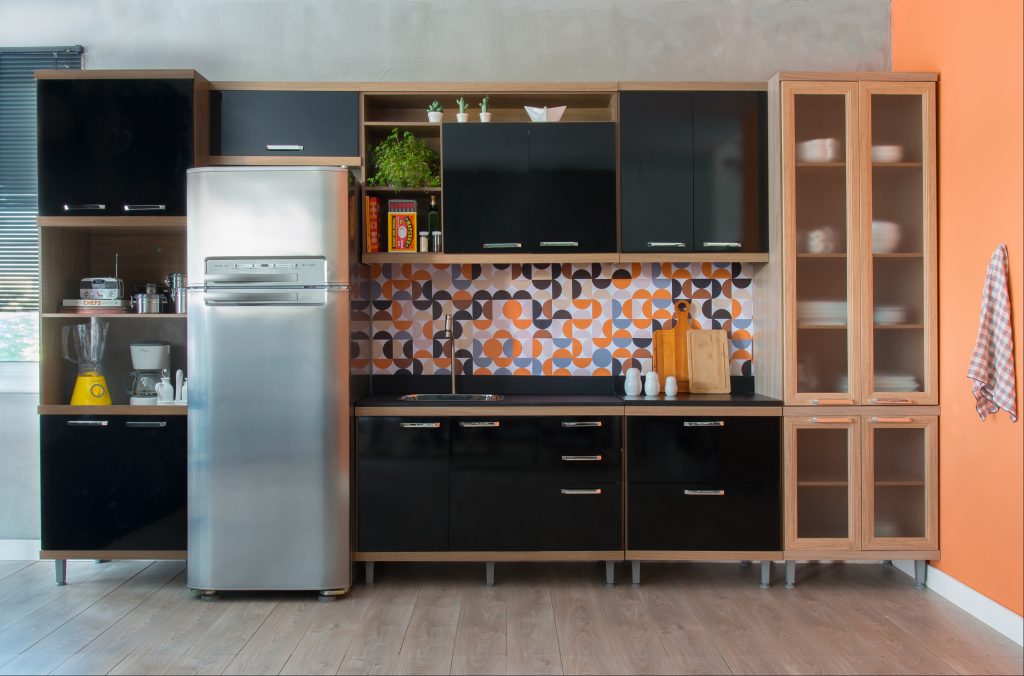 Another detail that harmonizes with these colors is the furniture. The chosen pieces have straight and neutral lines to match the proposed style.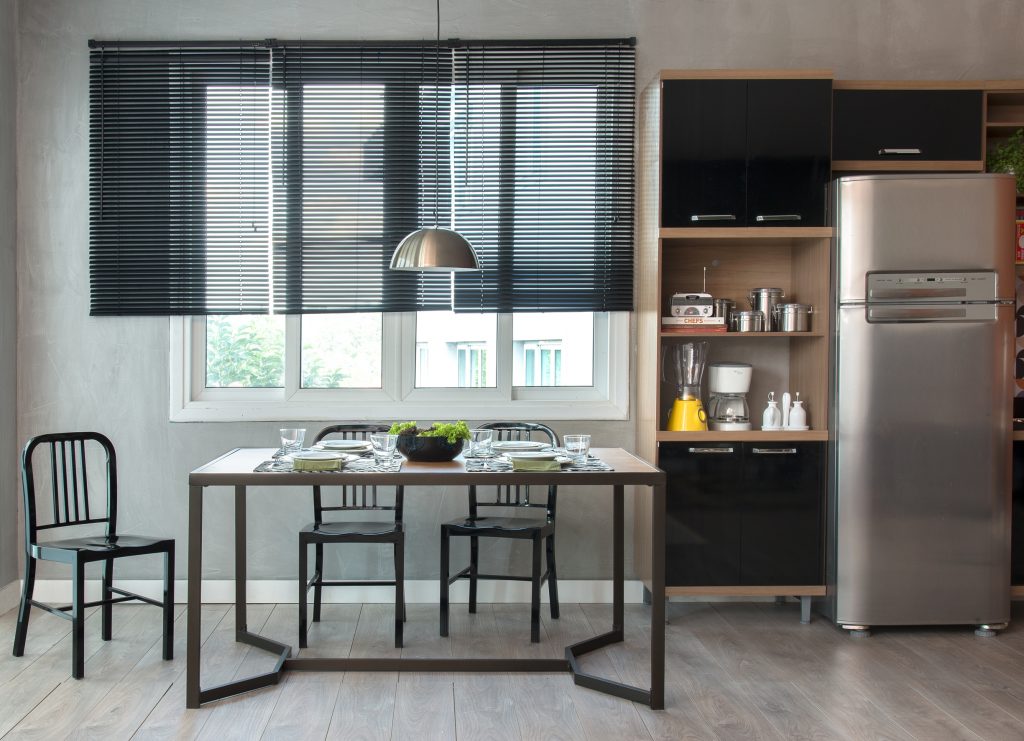 The integration of the dining room with the kitchen enhances the room. It makes your space more pleasant and comfortable. Great choice for those who like to invite friends to chat and eat!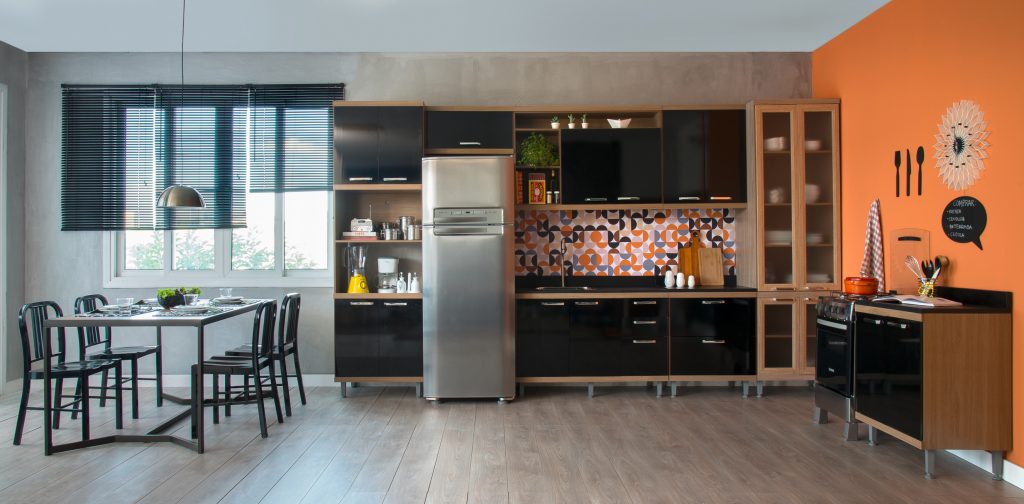 And to complete the decor, we invest in different decorative items, such as clock and wallpaper. They not only give the look a boost, but also bring modernity to the kitchen.